Immortal Romance Slot Review
Gothic vampire stories come to life in the Immortal Romance slot machine. This gorgeous machine from Microgaming boasts huge prizes and plenty of ways to win.
How to Play Immortal Romance Slot Machine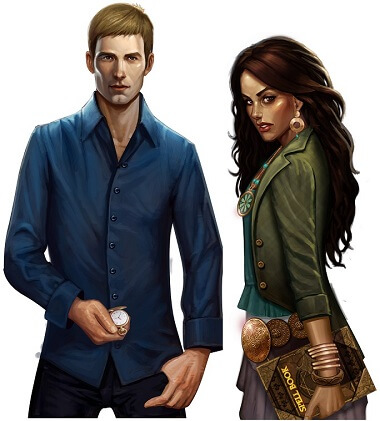 Immortal Romance is a slot machine designed by Microgaming. It boasts 5 reels and 243 different ways to win. If you have ever played Thunderstruck II from Microgaming, then the design is very much the same as that. They have just boosted the maximum jackpot and tweaked about with a few of the features to make Immortal Romance one of the best games to come out of the Microgaming offices. The minimum bet per spin is 30p and the maximum bet is £3.00, which isn't too bad considering the prizes on offer.
The theme of the game is 'forbidden love'. Expect vampires galore. These won't be some of the 'sparkly' vampires that you see in Twilight. These are proper vampires that can strike fear into your very soul. The imagery is very gothic in style. If you love that type of thing, then you will feel at home immediately.
One of the elements that really pulled us into this game is the soundtrack. It is marvellous. It captures the gothic theme well. We aren't normally a fan of most soundtracks in the slot machines that we play. In fact, we often reach for the mute button as fast as possible. We couldn't bear to do that with Immortal Romance. The music was far too great.
The game is simple to play. Once you get into it, just set the number of coins you wish to play then hit that spin button. Since there are four features in this game, not a lot of your time will be spent in the 'base game' and you will be jumping into the features fairly often. We are going to cover those in the next section.
Bonus Rounds & In-Game Features
The first feature you need to be aware of is a completely random feature known as 'Wild Desire'. This can appear at any time and can turn up to five of the reels on the slot machine completely wild. This can lead to some huge wins.
The second feature and the one which you will probably trigger a whole lot more is four features in one. This is triggered if you get 3 or more Lion Door Knocker symbols on the reels. You will then be taken through up to four levels of play. The feature you enter will be dictated by the number of features that you trigger.
Amber Feature: The first 4 times you trigger the feature, you will get 10 free spins and a 5x multiplier!
Troy feature: on your 5th to 9th triggers, you will get 15 free spins. In addition to this, you will get a Vampire Bats feature. This can turn certain symbols into 2x or 3x multipliers.
Michael Feature: Between the 10th and 14th triggers, you will get 20 free spins. You will also have rolling wheels. This can really rack up the wins. Your multiplier value will be between 2x and 5x.
Sarah Feature: From the 15th triggering of the feature onwards, you will get 25 free spins. These free spins will be accompanied by a 'Wild Vine'. It has an impact on the 3rd reel where it changes random symbols into wilds.
Immortal Romance Mobile Slot Machine
Immortal Romance is one of the most-played slot machines from Microgaming. It, therefore, comes as no surprise that they have launched an immortal romance mobile slot version of the game. It plays every bit as well as the 'desktop version' of the game too. We love just how well-optimised it is. The action is fluid and the pictures look breathtaking on even the smallest of screens. We are confident that you will enjoy it.
Summary
I don't think we can stress how much we love the theme of Immortal Romance. It is wonderfully designed. The images are wonderful, and the soundtrack suits the theme remarkably well (this is so rare in slot machines nowadays). Of course, the theme is not the only reason we love this game. It is packed to the brim with all sorts of wonderful features.
This makes it a fun playing experience. If you are after a great game to play, then we have absolutely no hesitations in recommending Immortal Romance Slot! You can play the Immortal Romance slot machine on any website which offers Microgaming games but see our top recommendations below, each of which is currently offering the best casino bonuses and free spins offers for new players.